Working with a clutch master cylinder, particularly when handling hydraulic fluid, requires several safety precautions to ensure both personal safety and the proper functioning of the clutch system. Here are some key safety precautions to keep in mind:
1.Wear Protective Gear:
Utilize appropriate personal protective equipment (PPE) including safety goggles or glasses with side shields. These safeguards protect your eyes from potential splashes of hydraulic fluid and debris.
Wear chemical-resistant gloves to prevent skin contact with hydraulic fluid, which may contain potentially harmful chemicals.
2.Work in a Well-Ventilated Area:
Ensure your workspace is adequately ventilated to disperse any fumes emitted from hydraulic fluid, thereby minimizing the risk of inhaling harmful vapors.
3.Use the Correct Fluid:
Always consult the manufacturer's recommendations for the correct type and grade of hydraulic fluid. Using the wrong fluid can lead to reduced system performance or damage over time.
4.Check for Fluid Leaks:
Conduct a thorough visual inspection of the clutch master cylinder, hydraulic lines, and associated components for any pre-existing leaks or signs of fluid seepage. Address any identified issues before proceeding with maintenance.
5.Depressurize the System:
Before beginning any work on the clutch system, gently depressurize it by repetitively actuating the clutch pedal until resistance diminishes. This procedure prevents unexpected pressure release during maintenance.
6.Use a Catch Pan:
Position a suitable catch pan or container beneath the clutch master cylinder and hydraulic lines to capture any spilled hydraulic fluid. This safeguards the work area from contamination and prevents environmental harm.
7.Properly Dispose of Used Fluid:
Adhere to local environmental regulations and guidelines when disposing of used hydraulic fluid. Avoid improper disposal methods such as pouring it down drains or releasing it into the ground, as hydraulic fluid is considered hazardous waste.
8.Avoid Open Flames and Smoking:
Due to the potential flammability of hydraulic fluid, refrain from smoking and eliminate open flames in the vicinity while performing tasks related to it.
9.Handle Fluid with Care:
Exercise caution when handling hydraulic fluid. Recognize that it can be corrosive to certain materials, and consequently, avoid prolonged skin contact. Promptly clean up any spills to prevent surface damage or contamination.
10.Use the Right Tools:
Ensure you possess the correct tools for the job, including appropriately sized wrenches, sockets, and any necessary tubing or hoses for fluid drainage. Using ill-fitting tools may lead to complications or damage during the process.
11.Follow Manufacturer Instructions:
Always refer to the vehicle manufacturer's official service manual or instructions for specific procedures, safety precautions, and torque specifications relevant to your vehicle's clutch master cylinder and hydraulic system.
12.Inspect the System After Servicing:
Following any maintenance or component replacement, conduct a comprehensive post-service inspection of the clutch system. Verify the absence of leaks and test the clutch pedal's operation to ensure proper engagement and disengagement.
13.Bleed the System Carefully:
If bleeding the hydraulic system is required, meticulously adhere to the recommended bleeding procedure. The goal is to eliminate all air from the system, as the presence of air bubbles can lead to clutch performance issues.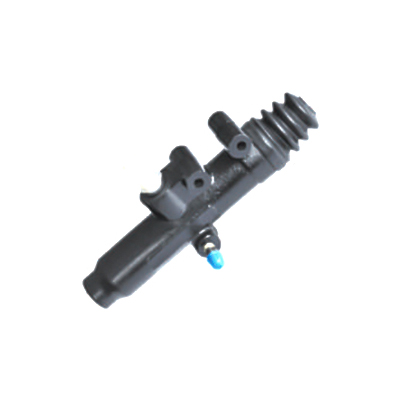 JUDA NO: JD1002
REF No: KG2602.1.1/001 295 0806/6K-1500054
BORE: Φ26.99(S5373)
APPLICATION: BENZ(1638LS) TOYOTA